a crossroad between the past and the
future
Uptown Lexington, Inc. is a Main Street America™ accredited program recognized for celebrating community character, preserving local history, and generating economic returns.
The Uptown Lexington district boasts one of three National Register Historic Districts.
Plans are in place to renovate Lexington's oldest and most unique properties, one-by-one for mixed-use development that encourages upper-story residential and office uses, with street-level retail and restaurants.
Our primary focus is creating unique and engaging spaces and opportunities where diverse individuals in our community come together for a multitude of reasons, including to live, shop, work, and engage with one another.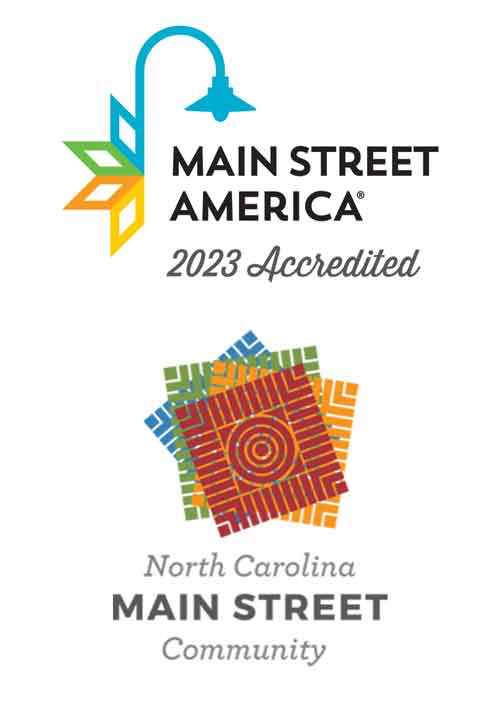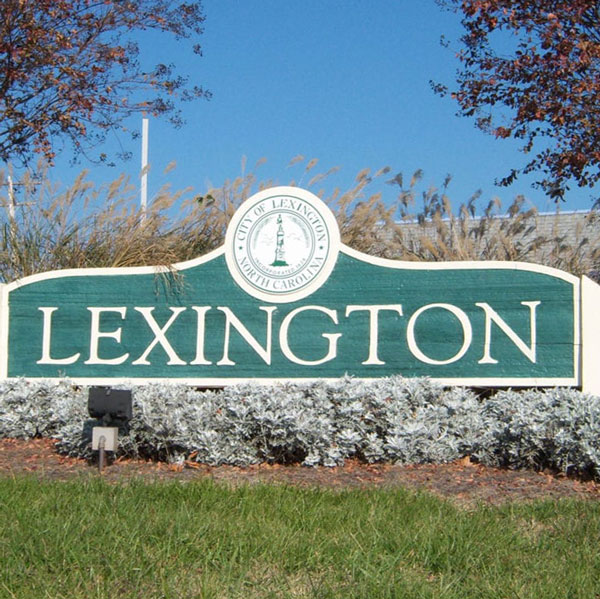 Uptown Lexington, Inc. is a nonprofit 501 (c) 3 organization charged with administering the Main Street Program and managing the revitalization of the Uptown Center in Lexington.
The City of Lexington is located in Davidson County, serving as the seat of County Government in the heart of the Piedmont in North Carolina.
The Uptown Lexington Inc. Mission
We exist to advance the revitalization of historic Uptown Lexington.
We utilize the National Main Street Center's Four-Point approach® as tools for the growth of the district:
Organization to build consensus and cooperation among many groups and individuals with an interest in uptown;
Design to enhance the physical appearance of historic buildings, encourage supportive new construction and develop sensitive design management systems;
Promotion to market the traditional district's assets to customers, potential investors, new businesses, local citizens, and visitors; and
Economic Vitality to strengthen the district's economic base while exploring new opportunities and meeting new challenges.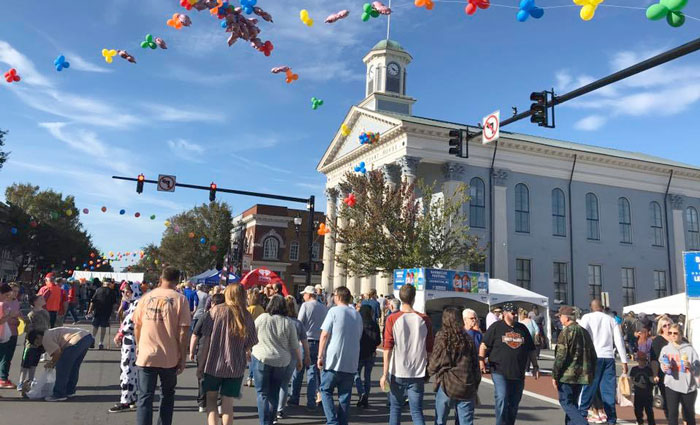 Current Uptown Lexington Initiatives
Public Art Investment (including murals, ghost signs, and Pigs in the City)
Investments in parking, Main Street trees, and public restrooms
Development of upper floor renovation, façade improvements, and streetscape projects with a focus on historic preservation
New events and attractions to appeal to young professionals, families, older adults, tourists, and communities of all backgrounds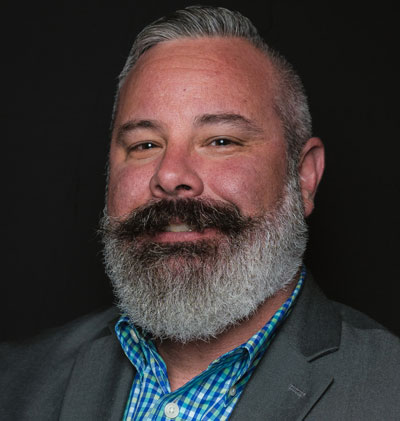 Uptown Lexington Executive Director
"Lexington is my home, and my goal is to do what I can to give back to the area everything it has given me."
Travis Stewart was born and raised in Lexington, and he lives here today with his wife, Melanie.
He is a graduate of Appalachian State University, and his passion is to see his hometown become a thriving community of businesses and residents.
Uptown Lexington is the largest collection of independently-owned businesses in Davidson County.
With a rich heritage in cultural celebrations, furniture, art, and entertainment, Uptown Lexington, Inc.
is working to foster the next generation of innovative entrepreneurs and artisans.